The exterior of our clinic
What is the state of our original health?
The health problems related to an aging society and so called life-style diseases is affecting us as we enter into the 21st century. In today's highly stressful society, There have been many cases of medical problems (both physical and psychological) which are caused by an accumulation of overstress.
Acupuncture techniques have been improved throughout its long history. Various types of medical pains and problems can be alleviated by using these safe acupuncture techniques. The greatest advantage of acupuncture is the usage of the human's natural healing ability for almost all of the treatments.
In our center, every treatment is "order-make" to suit each individual's needs and requirements. Continuous treatments will help in strengthening the body's resistance against certain diseases. In addition, our center has various tie-ups with overseas acupuncture universities. In order to provide the highest level of medical treatment, we work endlessly in search for better and safer acupuncture techniques. Through this, we hope to play a part in helping everyone to achieve a healthy lifestyle.
Bringing happiness to everyone
The new acupuncture center in MOTOAZABU
KOSAI Oriental Healthcare Center is situated in the middle between Hiroo Station and Television Asahi Street in Roppongi. It occupies the third floor of a six-storey building. Nearby, there are famous landmarks such as the new Roppongi Hills, the Grand High Art Tokyo, and various others branded shops, cafes and restaurants. On top of that, being situated right in the middle of the city, you can enjoy a stroll in the various parks, high-class residential areas and embassies which can be found around the area.
We aim to provide a comfortable environment for all our patients so that they can relax and enjoy their here with us at the center. With that aim in mind,
Inside the lounge, there are comfortable sofas which are imported from Italy. Patients can relax in these sofas, while enjoying a cup of authentic Chinese tea or even a glass of mineral water which has been specially brought in from Totigi-Prefecture. On top of that, we have a relaxation room whereby patients can stretch out their bodies and take a rest.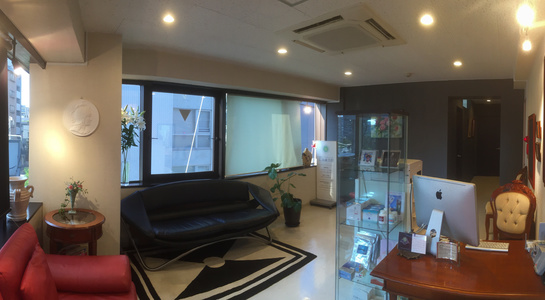 室内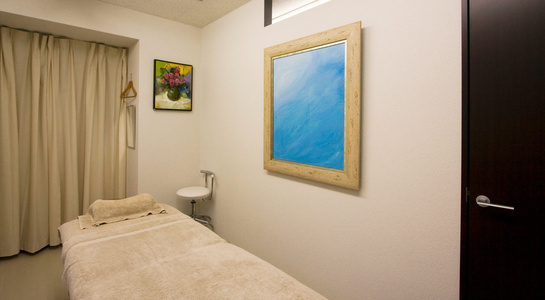 施術室_1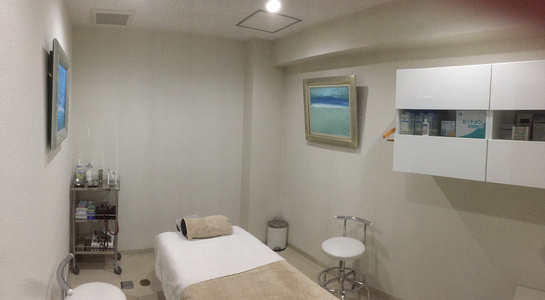 施術室_2
施術室_3(美容鍼施術室)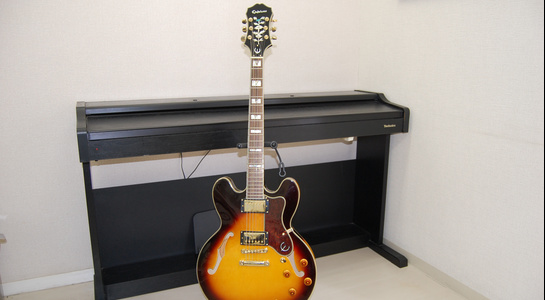 演奏動作確認用楽器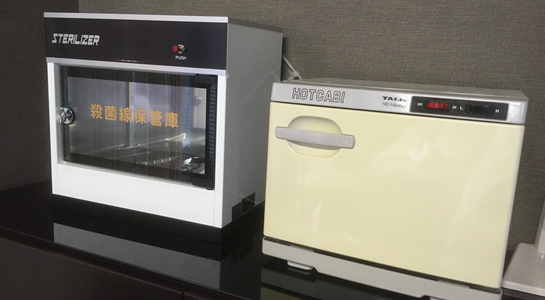 衛生機材